Underneath Us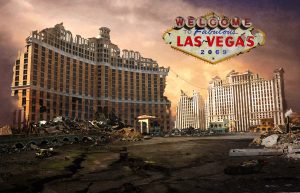 [A 2019 KWLS Emerging Writer Award Semi-Finalist for a novel-in-progress]
In 2069, the Colorado River has run dry, and Garrett Keely lives on a water-drilling outpost run by his daytime-sober father in the middle of a silt bed that used to be Lake Mead. When the drill jams twenty miles down–deeper than man has ever drilled–and the bit hoists up a tangled plate of metal with symbols on it, Garrett tries–and thinks he may have succeeded–to decipher the mystery of its clues.
But then his father refuses to interrupt the plans of his trillion-dollar drilling operation to investigate the artifact's origin, so Garrett makes some plans of his own: he's not going to let his father's selfish choices prevent what Garrett knows is right, as happened five years ago when Garrett was hospitalized after a family car accident and his father disconnected his little sister's life support before Garrett was even out of surgery.
Garrett's unsanctioned descent into the mysteries that lie underneath us will take him on a journey of self-discovery, grieving for his little sister, and ultimately reconciliation with his father and forgiveness.
Click on the image above to see "Las Vegas 2069" by Phil McDarby (opens in separate window).
[Environmental science fiction]